Brisbane Times
October 9th 2018
The sun is set to shine again on Sorrento's Continental Hotel as developer Steller starts an $80 million redevelopment of the historic landmark.
The ambitious, staged redevelopment of the Italianate-style hotel at the popular Mornington Peninsula seaside getaway, a short drive from Melbourne, is a joint venture between Nicholas Smedley's Steller group and prominent hotelier Julian Gerner.
Mr Gerner, who stepped away from the successful Melbourne Pub Group in 2013, still co-owns the Royal Saxon hotel in Richmond and runs Sorrento's Morgan's Beach Shack, itself about to undergo significant redevelopment.
The Continental project will see the upper level of the property transformed into three function rooms, the middle art deco section become a fine-dining restaurant named 1875 after the pub's founding date, and the ground floor turned into the Coppin's public bar and bistro.
Work is also under way behind the existing colonial-era venue to build the first portion of a five-star upmarket accommodation project – a standalone 38-room building due to be finished next September.
The project's second stage will see the remainder of the five-star hotel completed in 2020 once change-of-use plans are approved by the local council.
That building will have 61 rooms, a reception venue, wellness centre, whisky bar and seven-day restaurant called the Constitution Hill Kitchen.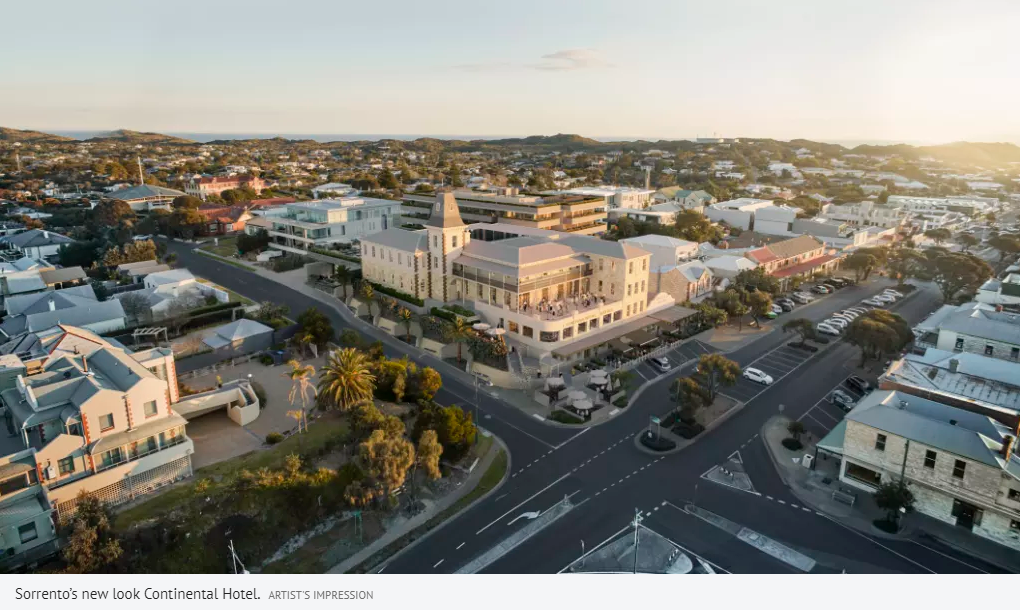 Steller chief executive Simon Pitard said the completed redevelopment would cost about $80 million and add 200 jobs to the local economy.
The end value of the project will be around $150 million.
The joint-venture partners intend to keep full operational and management rights to the hotel, accommodation and restaurant venues.
"This is the largest independent development in terms of room numbers, food and beverage and accommodation on the peninsula," Mr Gerner said.
"We're very proud we've been able to restore the hotel to her former glory. We see ourselves as custodians rather than owners."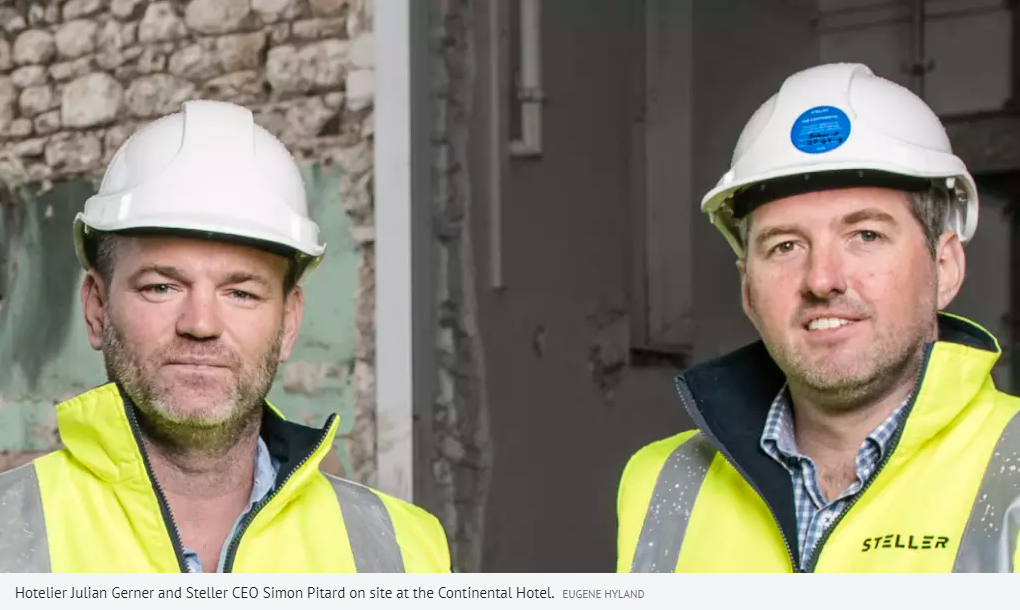 The Continental is steeped in history. It was built out of local limestone in 1875 to cater for wealthy city tourists and was owned by comedian, politician, philanthropist and businessman George Coppin, the driving force behind Sorrento's early development.
Mr Gerner gained control of the venue in 2016 and got approval for an extensive redevelopment including apartments.
Realising the plan's scale, he put the building on the market last year for $22 million in a bid to find a co-investor to help fund the development, quickly sealing a deal with Steller group.