The Australian Financial Review
April 11th, 2019
by Sarah Thompson and Anthony Macdonald
There are two strong favourites to help float mining equipment company National Plant & Equipment.
Street Talk understands investment banks Deutsche Bank and UBS are close to finalising terms on a $100 million loan to the company, in a deal arranged by boutique firm Skye Capital Advisory.
It is understood the mooted loan is senior in nature and would help bankroll the company's plans to buy earthmoving company Wolff Group.
Wolff Group is one of the country's biggest private owners of dozers and the like. It is based in Queensland and has a head office in Toowoomba. It's expected to fit neatly with National Plant & Equipment's portfolio, which was put together with debt from hedge fund OCP Asia.
Should the acquisition happen as expected, National Plant & Equipment's annual earnings would be expected to be close to $125 million – which is a far cry from the $30 million EBITDA it recorded three years ago.
And it could also help springboard the company to an initial public offering.
Street Talk understands the company is yet to mandate investment banks to manage the initial public offering, however there are two leading contenders.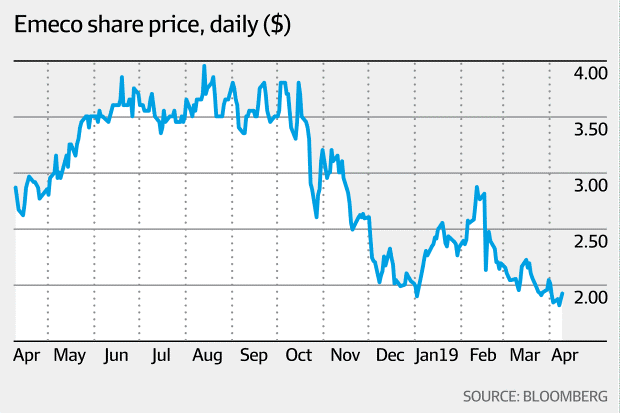 And they are two banks ready to lend the company about $100 million combined.
JLM appointments are expected by the end of this month, sources said. Deutsche Bank and UBS are red hot favourites after agreeing to the loan – and between them they would boast plenty of experience floating small cap mining services stocks.
While it is understood there is no set timetable for the proposed float, National Plant & Equipment's backers are said to be watching equity market conditions closely.
National Plant & Equipment is expected to be pitched as a rival and competitor to Emeco, which is listed on the ASX and trades as a $620 million-odd company.
Emeco is the biggest player in the sector with about 1000 pieces of equipment and more than $200 million EBITDA. National Plant & Equipment is No.2.
National Plant & Equipment was picked up out of administration in July 2016, when it secured funding from OCP Asia. OCP is understood to have about $180 million invested in the company.
It comes after National Plant & Equipment went to investment banks seeking the loan late last year, as revealed by Street Talk.